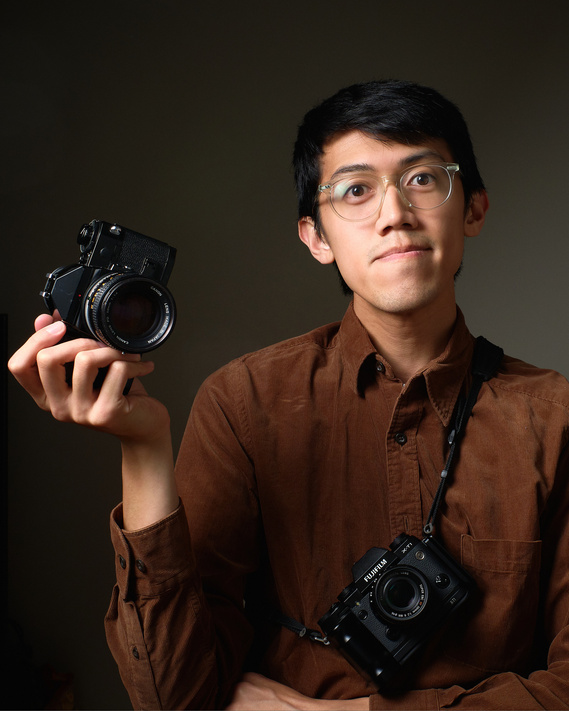 About Me
(Looking for my engineering portfolio? Go to

https://gilbertyapportfolio.wordpress.com/)
Hi everyone, my name is Gilbert Yap and I am a freelance food and restaurant photographer based in the Boston Metro area. I am interested in exploring ways to connect local businesses with the diverse, food-loving Boston community.

My photo journey began in highschool, where I covered school events for yearbook club. My camera and a half busted lens went with me everywhere. I moved to Boston for college in 2013 and photography remained a constant throughout the years. Starting my sophomore year of college I started to document my journey as a home cook. To this day, I still do; the eye truly does eat first! Today, I work with food businesses in all over the Boston Metro area!

I hope that you enjoy the photos I have taken for both professional and personal projects. If you're interested in my services as a freelance food photographer, please feel free to find my contact information in the "Contact Me" page. You can also find me @gilbertyapfood on Instagram.
In addition to food photography, I spend much of my time wandering the streets of the Greater Boston area doing street photography. My vision for street photography is "present nostalgic" - an attempt to make viewing photos of current day feel like you're reviewing the past. You can find these photos on my Instagram account @aneyespy. There are also a select number of photos on this website!

Past Clients Include:
Local Businesses:

Sweet Waffles + Boba (Boston)
Bruzd Foods (Boston)
Foodega (Lowell)
Nibble Kitchen (Somerville)
Milk + Sugar (Lowell)
Editorial:

The Infatuation Boston (link 1, link 2, link 3)

Featured In:
Peerspace's 9 Best Boston Food Photographers - Peerspace

The 26 Best Food Photography Portfolio Examples of 2021 - Format

Best Food Photographers In Boston - Giggster
Exhibitions:
Views of Us II (April/May 2022) - Fort Point Community Gallery